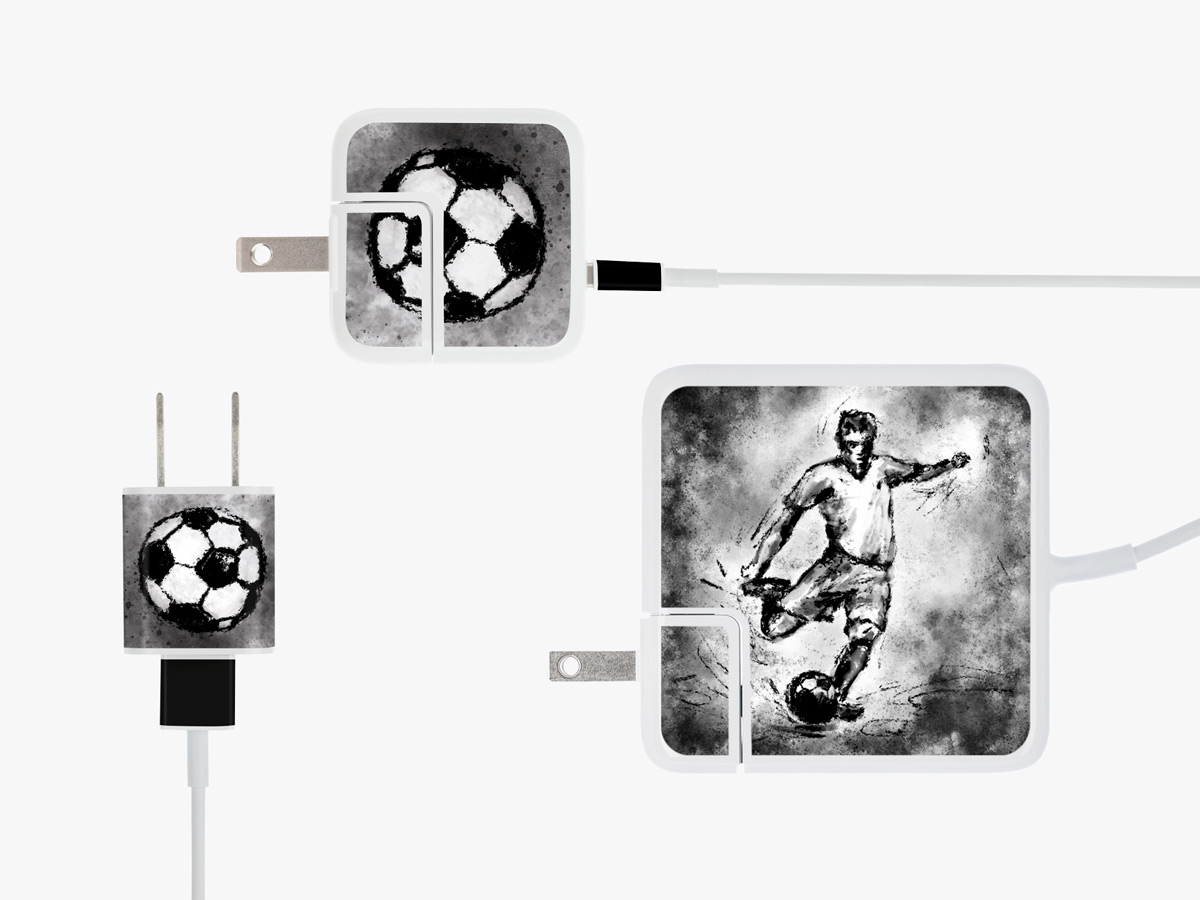 MULTIPACK DECALS
Soccer Apple Charger Sticker Set
Show your love for this exciting sport wherever you go with this sketch-like design for your Mac, iPhone and iPad.
With a poly-laminated coating, these Apple charger stickers will be with you through all the wins and losses of your favorite team. Plus, you don't need to know how to block a goal to apply these labels, but if you need help check out the FAQ.
With this sticker adorned on your Mac charger, you can walk confidently into the office or classroom knowing you will have an opportunity to talk about last night's game because people will see the sticker and jump right into their favorite highlights.
Need a little more persuasion?
Show your excitement for the World Cup, Copa America, or the Euro Cup… or all three!

Don't let your iPhone die while you are texting your friend about that AMAZING goal

Soccer is a team sport, but using your Mac charger isn't! Prevent your life teammates from disrupting your goal of not replacing yet another plain Jane Mac charger.

The sport is known internationally, so you have something to talk about if you go abroad.

If you lose your charger, you may get as sad as this fan :(
So, with all that said, there's even more to MEO stickers than giving your charger a sporty look: A portion of your purchase will go to one of our social good partners such as Led By Her or Unlimited Tomorrow.
Ready to win? Then it's time to pick up a MEO Soccer Apple Charger Sticker Set to outfit all your favorite Apple devices! GOOOOOOAAAAALLLLLL!!!