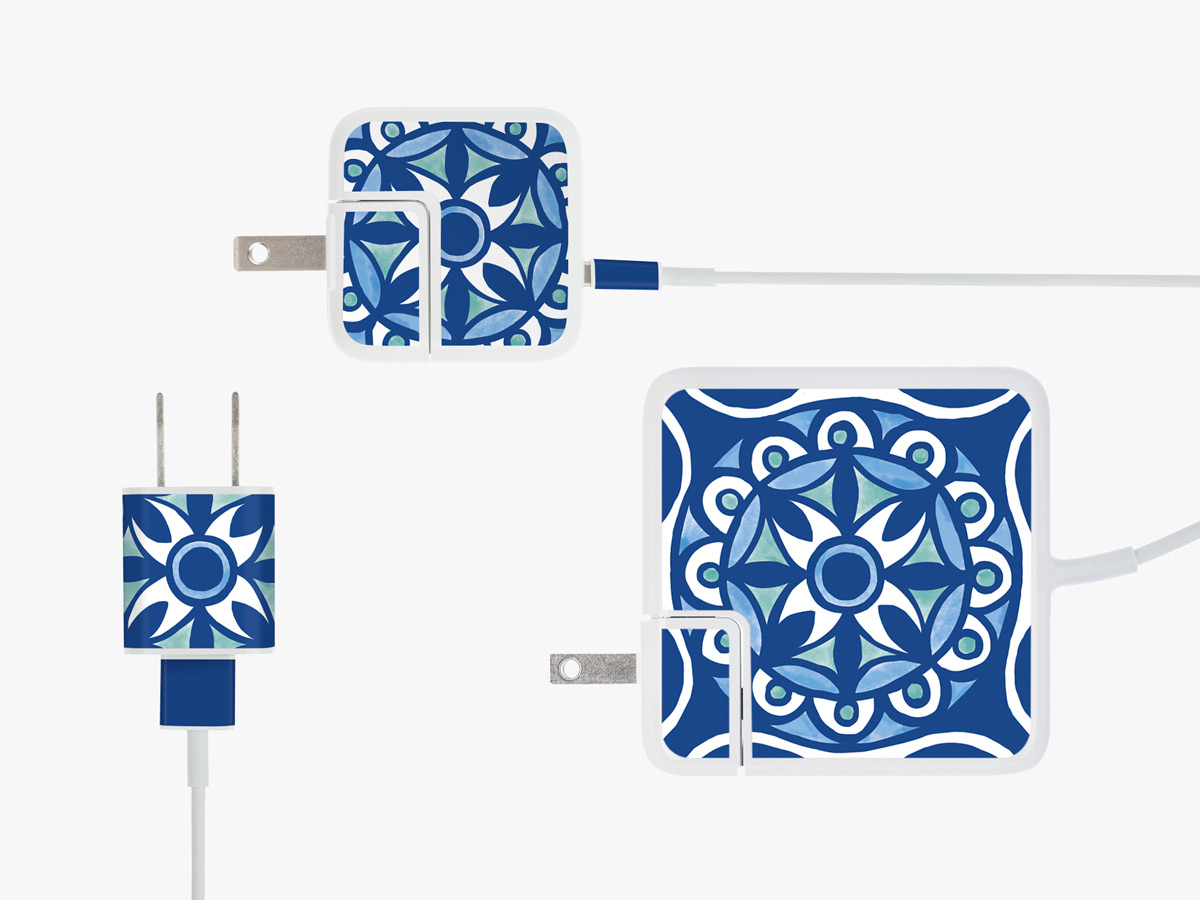 MULTIPACK DECALS
Moroccan Apple Charger Sticker Set
Inspired by the beautiful tiles of Marrakech, the Moroccan Tile label is old-world design meets modern-world technology.
Express yourself with MEO charger labels! MEO labels are designed uniquely for Mac laptop, iPad and iPhone/Apple Watch chargers, and are easy to apply and easy to replace, as often as you'd like!
MEO Multi-packs include labels for Mac laptop chargers, the iPad charger, and the iPhone/Apple Watch charger.
Materials: Paper with a poly laminate coating.
Designed and manufactured in the United States.